View by Subject
See how Members are ranked for a given topic or subject sorted by adjusted score
or
View by Member
See the topics/subjects of the bills an individual member has sponsored or cosponsored (by adjusted score), ranked by the total number of bills for each subject.
or
Members by Interest enables you to gain insight into what members of congress are interested in by seeing what sorts of bills they sponsor and cosponsor. Bills and Resolutions are indexed using a couple of dozen broad Policy Areas in addition to several hundred more narrow Legislative Subject Terms. Sponsoring or copsponsoring a bill not only indicates support for that particular measure, but is also a powerful signal of a member's engagement with the topics that the measure is intended to address.
Want to see a different chamber or one particular congress? Use the options above!
You can view member engagement in two different ways. You can either see all members sorted by their level of engagement with a single topic...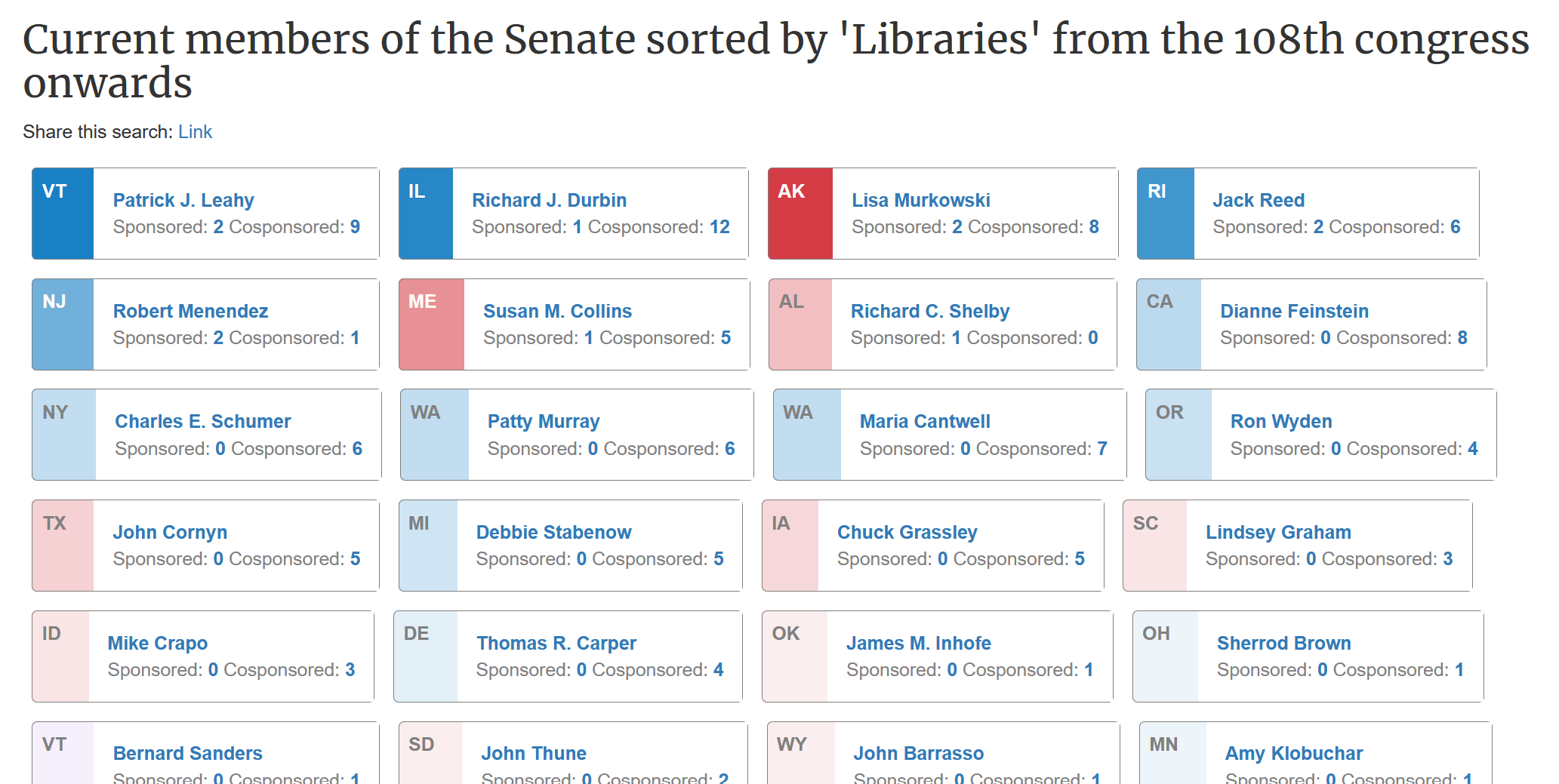 Or by the areas of engagement for any single member...